Video therapy (telepractice) allows you to participate in face-to-face virtual sessions using your smartphone, tablet, or desktop computer. Due to COVID-19, Dr. Coats will only be offering sessions by video indefinitely beginning on March 16, 2020.
Advantages
Safer for those concerned about COVID-19
Same service as a traditional 50 minute in-office therapy session
More accessible for people who live in remote areas of Arizona
More convenient for people who have time constraints or difficulty with transportation
More practical for people who work from home or are temporarily home bound
How To Make a Video Therapy Appointment
Make sure Dr. Coats offers the services you're looking for. Go to the FAQ tab (Frequently Asked Questions) for types of therapy, ages, fees, etc.
Make an Appointment. Email Dr. Coats at info@vallerycoats.com and let her know of a couple of upcoming days and times you are available. She will email you and schedule an appointment.
Complete the Initial Paperwork. Once you have an appointment, Dr. Coats will email you the initial paperwork. Follow the simple instructions, sign the form digitally and click "Finish" which returns the completed form to Dr. Coats. No scanning or special equipment is necessary.
Be ready. A few minutes prior to your appointment click on https://doxy.me/drcoats and check in (this takes you to the virtual waiting room). Make sure your camera and microphone are on. Dr. Coats will click on your name when she is ready.
Video Therapy FAQs
What if I'm a little uncomfortable doing sessions by video?
If you are new to video sessions it can feel a little awkward at first. Dr. Coats has been using video therapy as needed for over a year so she can help you with any questions or concerns you have.
Can I do other things during the session?
To get the most of your sessions, please be in a quiet private place. Please avoid other activities like walking, exercising, driving, or interacting with others. And, as with in-person sessions, please do not use drugs or alcohol before or during the session.
Can I just use audio through my phone rather than video?
Not for the initial session or on a regular basis. You can use phone only if you are unable to get an internet connection for video. Phone connections are not secure enough to be HIPAA compliant at this time.
Do you provide video therapy for couples?
Yes. I prefer the couple is in the same location.
Do you provide video therapy for group?
No.
How do I pay for the sessions?
Click on the "Pay Here" tab on this website which is a direct, secure payment portal to Square services. Square accepts any major credit card, debit card, or HSA card with a number. Dr. Coats has used Square safely and successfully for several years.
Are there any negative aspects of Video Therapy?
Although Dr. Coats has chosen a HIPAA compliant platform, there are still inherent confidentiality risks of any electronic communication that are beyond her control (hacking, cloud, etc.).
There is also potential for technology failure such as a bad or lost connection that can be frustrating.
Dr. Coats is not available to patients in crisis and does not offer emergency or on call services whether patients are seen via video or in the office. If you are in crisis call 911.
There is a potential risk of not being able to identify patients when using electronic communication that does not involve video, but Dr. Coats uses audio and video during the intial assessment to assure identity. Patient identity is verified by a HIPPA compliant third party (Eversign) via email and signatures captured in the initial consent forms.
What if I live out of state?
Dr. Coats would have to review the laws of your state. For example, California, Colorado and Texas require that a therapist providing services for anyone residing in those states be licensed by those states. Each state has its own license, and Dr. Coats is only licensed in Arizona at this time.
Hours
Sessions are now video only due to the corona virus. Hours extended to include weekends.
Link to Video (once you've made an appointment)
Contact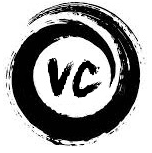 Home  Individual  Couples  Video Therapy  FAQs  About/Contact   New Patients  Fees   Pay Here