Individual Therapy
I provide therapy for adults who are struggling with depression, old wounds, grief, healing from an affair or divorce, unresolved issues from their childhood or past, anxiety, difficult life transitions like midlife crisis, setting boundaries with their adult children, feeling unsettled about retirement, spiritual confusion, or being stuck in some way. I use empathy, compassion, and clear direction to help you navigate better, grow in lasting, life-altering ways, and take better care of yourself. My goal is for you to thrive and live a fuller life beyond coping.
I can help you with:
Depression, anxiety, grief, unresolved hurt, old wounds,
Relationships with parents, family members, adult children, siblings, friends, coworkers
Forgiveness of others or self-forgiveness
Letting go of the past: resolve, forgive and let go of regrets, estrangements
Behaviors you'd like to change
Transitions; "empty nest", career, family, launching adult children
Becoming empowered to make changes at home, work, or within
Owning and celebrating your place in the LGBT Community
Grieving and resolving the loss of a beloved family member, horse, or pet
Therapy is a partnership. I look forward to working with adults who are ready and willing to commit to the hard but life-altering work ahead!
Please contact me today! Let's get started!
Phone or Text: 480-980-6308
Email drvallerycoats@gmail.com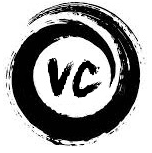 Home  Individual  Couples  Video Therapy  FAQs  About/Contact   New Patients  Fees   Pay Here