Frequently Asked Questions (FAQs)
"How do I know when it is time to get therapy?"
If you are over 21 and you want to:
Reduce, manage, or eliminate 

depression, 

anxiety, grief, unresolved hurt
Strengthen or restore your relationship as a couple; improve communication, create a deeper connection, use the love languages, enhance intimacy, trust yourself and each other, learn to treat your partner or spouse as the apple of your eye, break the pattern of conflict and distance.
Heal relationships with parents, siblings, in-laws, friends, coworkers
Work through, resolve, forgive and let go of past regrets, estrangements, damage from affairs
Manage transitions like "empty nest", career change, adult children who need to move out
Improve self-care through active intentions, personal manifesto, spiritual practice, mindfulness
Own and celebrate your place in the LGBT Community
Grieve and resolve the loss of a beloved family member, horse, or pet
"Do you accept insurance or Medicare or offer a sliding fee scale?"
The only insurance I accept is ComPsych EAP. Since I am "out of network", please check your plan for Out of Network Benefits. I do not offer a sliding scale. Click on the Fees tab for more info.
"What are your areas of expertise?"
I specialize in adults, couples, and online workshops.
"What are the issues or ages that you do not treat?"
There are a few issues that require specialized training, experience, or setting that I cannot offer.
I do not treat:
Anyone under 21 years old: children or adolescents
High risk individuals in crisis who are suicidal, homicidal, or doing any form of self harm. If you are in danger,  please call 911.
Anyone who is actively addicted to substances. Please get clean and sober and be actively involved in a solid recovery plan for at least 90 days before seeking outpatient services with me.
Anyone seeking help for eating disorders.
Anyone seeking paperwork. I do not initiate therapy with people whose initial need or sole purpose is to complete paperwork of any kind, including but not limited to state or federal disability, 

Family Medical Leave Act (

FMLA), DUI or substance abuse assessments, legal matters, custody disputes, American Disability Act (ADA) service animals, or emotional support animals (ESA).
Anything related to custody or divorced/former couples having conflicts over children
Current trauma victims of sexual assault, rape, assault, domestic violence, or other crimes
Relationship issues related to BDSM
Relationship issues related to multiple sexual partners, polygamy, polyamory, lifestyle, swinging, open relationships
Adults questioning or considering gender re-assignment
I do not provide the following services: 
Expert witness

DUI or substance abuse assessments

Work release assessments
Court ordered or mandated counseling or paperwork of any kind such as DUI, anger management, domestic violence, shoplifting, probation, parole, etc.
NOTE: If you are unsure if your issues fit into any of these categories, please call, email, or text me to clarify before you set the appointment.
"Do you offer a free consultation to see if we are a "good fit"?"
No. Our initial session is a thorough conversation that includes a mental health assessment. We will discuss: your current situation; mood and symptoms; and an overview of your history. After this assessment we will decide an initial plan of how to best proceed together. If you feel that the services for what ever reason are not a good fit for you, I can refer you to trusted colleagues.
Therapist Questions
"Are you licensed?"
Yes. In July, 2004, it became a requirement in Arizona to be licensed in order to practice counseling. I am a Licensed Professional Counselor (LPC) and a Licensed Independent Substance Abuse Counselor (LISAC) in good standing with the licensing board. Please make sure your counselor is licensed in good standing. Click here to find out:  https://azbbhe.us//
"Is everything I say confidential?"
Yes, to a point. I can only speak to others with your written consent. But if there is clear and imminent danger that you plan to harm yourself or someone else, I have an ethical and legal responsibility to help keep you safe and a duty to warn others you may intend to harm. I guard your privacy if you and your partner or spouse are doing couples therapy with me but I will not keep current harmful secrets from your spouse or partner.
"What is your educational background?"
I have been a mental health clinician since 1978. I have a bachelor's degree in music therapy, a master's degree in counseling and a doctoral degree in higher education with a focus on teaching graduate level counseling students. I developed a method for teaching empathy and described this method in my dissertation which was published in a professional counseling journal. I am also a subject matter expert (SME) in counseling skills, empathy, group therapy, and inner self-care. I taught master's level counseling courses at 3 different universities in the Phoenix area for 18 years.
"What type of therapy do you do?"
I establish and work within a therapeutic relationship (Rogerian) getting to know you and your unique patterns and needs. Therapy with me is not passive, I don't just listen and nod my head. We decide your direction together which sometimes requires you to be brave and make the difficult changes you desire. At times I use methods such as Cognitive Behavioral Therapy (CBT), Transactional Analysis, Psychodrama, Gestalt, and other active, experiential methods that involve doing homework or practicing what we discuss. There are no short cuts in good therapy.  I do not use any sort of set formula, hypnosis, regression, or EMDR.
"Do you offer Group Therapy?"
Yes, but groups are on hold due to Covid-19.
Patient Rights
Patient Rights
All Patients have a right to the following:
To be informed of your rights during your intake
To make an informed consent to the process of outpatient counseling
To have the rights posted (in office or website) and to receive a written copy of the patient rights
To be treated with dignity, respect, and consideration
To not be subjected to: abuse; neglect; exploitation; coercion; manipulation; sexual abuse or assault;
To not be restrained except as allowed in R9-10-1012(B), restraint or seclusion
To be free from retaliation for submitting a complaint to the Licensing Department or another entity
To be free from misappropriation of personal and private property
To refuse treatment at any time or withdraw consent for treatment before treatment is initiated
To be informed of health care directives, and the patient complaint process
To consent before being photographed
To provide written consent for release any records except as otherwise permitted by law,
To not be discriminated against based on race, national origin, religion, gender, sexual orientation, age, disability, marital status, or diagnosis
To receive treatment that supports and respects individuality, choices, strengths, and abilities
To receive privacy in treatment and care for personal needs
To review, upon written request, the patient's own medical record
To receive a referral if treatment is not authorized or able to provide services needed by the patient
To participate in the development of, or decisions concerning, treatment
To participate or refuse to participate in research or experimental treatment; and
To receive assistance from a family member, the patient's representative, or other individual in understanding, protecting, or exercising the patient's rights.
Summary of the The Health Insurance Portability and Accountability Act of 1996 (HIPAA)
HIPAA is a federal law that gives patients rights over their personal health information (PHI) and sets rules and limits on who can look at and receive their health information. Dr. Coats and her staff must follow this law. This is a very brief summary.
Patients have the right to:
Ask to see and get a copy of their health records (see exceptions in the consent form).
Have corrections added to their PHI.
Receive a notice that tells them how their PHI may be used and shared. [This is included in the informed consent you will sign in the initial paperwork].
Contact Dr. Coats if you have concerns about the confidentiality of your counseling.
What Personal Health Information (PHI) is Protected?
PHI documented by your healthcare provider and placed in your medical record.
PHI communicated between you and your healthcare provider
PHI within the billing information maintained by your healthcare provider.
How is Personal Health Information (PHI) Protected?
Your healthcare provider will take appropriate and reasonable steps to keep your health information secure and only shared:
With your written consent for counseling and care coordination,
For billing your insurance if applicable,
With your written permission to inform or refer to other providers, family, or specialists
To make required calls or reports to the police or crisis agencies, such as reporting suicidal or homicidal thoughts, intentions, or gestures.
This is a general summary. Please explore more about HIPAA at https://www.hhs.gov/hipaa/for-individuals/guidance-materials-for-consumers/index.html
Hours
Monday through Friday 10 AM-6 PM by appointment only. Please call or email for availability.
Fees
Please visit my Fees Tab. Please note I do not accept insurance other than the ComPsych EAP program.
Contact
Phone: 480-980-6308
Email info@vallerycoats.com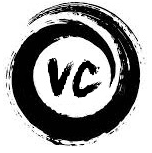 Home  Individual  Couples  Video Therapy  FAQs  About/Contact   New Patients  Fees   Pay Here