Frequently Asked Questions (FAQs)
"How do I know when it is time to get therapy?"
If you are over 21 and you are ready to:
Better manage or eliminate 

depression, 

anxiety, grief, unresolved hurt
Strengthen your relationship as a committed couple; improve communication, create a deeper connection, use the love languages, enhance intimacy, trust yourself and each other, learn to treat your partner or spouse as the apple of your eye, break the pattern of conflict and distance.
Heal relationships with parents, siblings, in-laws, friends, coworkers
Work through, resolve, forgive and let go of past regrets, estrangements, damage from affairs
Manage transitions like "empty nest", career change, adult children who need to move out
Improve self-care through active intentions, personal manifesto, spiritual practice, mindfulness
Own and celebrate your place in the LGBT Community
Grieve and resolve the loss of a beloved family member, horse, or pet
"Do you accept insurance or Medicare or offer a sliding fee scale?"
No. The only insurance I accept is ComPsych EAP. Since I am "out of network", please check your plan for Out of Network Benefits. I do not offer a sliding scale. Click on the Fees tab for more info.
"What are your areas of expertise?"
I specialize in adults and couples who are ready to partner with me to do the hard work of therapy.
"What are the issues that you do not treat?"
Anyone who is suicidal, homicidal, or doing any form of self harm

Anyone seeking disability paperwork.

Anyone seeking help that requires specific expertise e.g., eating disorders, gender re-assignment, personality disorders, etc.
I can happily provide you with referrals for these issues.
Therapist Questions
"Are you licensed?"
Yes. I am a Licensed Professional Counselor (LPC) in good standing with the Arizona licensing board. Please make sure the counselor you are considering is licensed and in good standing. Click here to find out:  https://azbbhe.us//
"Is everything I say confidential?"
Yes, to a point. I can only speak to others with your written consent. But if there is clear and imminent danger that you plan to harm yourself or someone else, I have an ethical and legal responsibility to help keep you safe and a duty to warn others you may intend to harm. I guard your privacy if you and your partner or spouse are doing couples therapy with me but I will not keep current harmful secrets from your spouse or partner.
"What is your educational background?"
I have been a mental health clinician since 1978. I have a bachelor's degree in music therapy, a master's degree in counseling and a doctoral degree in higher education with a focus on teaching graduate level counseling students. I developed a method for teaching empathy and described this method in my dissertation which was published in a professional counseling journal. I am also a subject matter expert (SME) in counseling skills, empathy, group therapy, and inner self-care. I taught master's level counseling courses at 3 different universities in the Phoenix area for 18 years.
"What type of therapy do you do?"
I establish and work within a therapeutic relationship (Rogerian) getting to know you and your unique patterns and needs. Therapy with me is not passive, I don't just listen and nod my head. We decide your direction together which sometimes requires you to be brave and make the difficult changes you desire. At times I use methods such as Cognitive Behavioral Therapy (CBT), Transactional Analysis, Psychodrama, Gestalt, and other active, experiential methods that involve doing homework or practicing what we discuss. There are no short cuts in good therapy.  I do not use any sort of set formula, hypnosis, regression, or EMDR.
"Do you offer Group Therapy?"
Yes, but groups are on hold due to Covid-19.
Please contact me today! Let's get started!
Phone or Text: 480-980-6308
Email drvallerycoats@gmail.com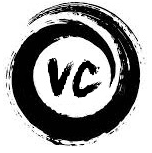 Home  Individual  Couples  Video Therapy  FAQs  About/Contact   New Patients  Fees   Pay Here