Dr. Vallery Coats
"I have a relaxed yet direct professional style that sets people at ease
and lets them know they are in good hands."
Dr. Vallery Coats grew up in Illinois and has lived in the Phoenix valley since 1986. She holds a doctoral degree in higher education, a master's degree in counseling and is a Licensed Professional Counselor and a Licensed Independent Substance Abuse Counselor in the state of Arizona. Along with a successful 40 year career as a therapist and behavioral health manager, Dr. Coats spent almost 20 years as an adjunct faculty member teaching graduate level counseling students. Since 2007 Dr. Coats has been in private practice serving adults, couples, and groups. She is a subject matter expert in counseling skills, empathy, group therapy, and inner self-care. Even though she honors the fundamental belief that there are no shortcuts to good therapy, she has remained a forward thinker who stays curious and open to current trends and developments such as epigenetics and DNA-guided prescribing.
Dr. Coats lives in a semi-rural area of the desert with her partner and pets where she enjoys hiking, bird watching, making metal art, and an eclectic spiritual practice.
"You can have a job, a career, or a calling. I have worked hard but I have also been guided by divine intervention over the years to do what I do. This is my calling."
Please contact me today 480-980-6308. 
Office Location
8700 E. Vista Bonita Dr
Suite 116
Scottsdale, AZ 85255
Call/Fax
Phone: 480.980.6308
Fax: 480.488.1904
Hours
By appointment only
Generally Open Monday-Friday 10-6
Please call today 480-980-6308
Email info@vallerycoats.com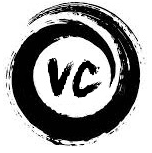 Home  Individual  Couples  Video Therapy  FAQs  Events    About/Contact   New Patients  Fees   Pay Here