Welcome!
Here are the simple steps for making an appointment with me. Sessions are video only.
Make sure I offer the services you're looking for. Go to my FAQ tab (Frequently Asked Questions) learn what I do and do not treat, current fees, etc. I do not accept Insurance other than ComPsych EAP.
Email or Text me! Email me at info@vallerycoats.com or text me at (480) 980-6308 and let me know a couple of upcoming days and times you are available.  I will respond and schedule  you for a video appointment.
Complete the Initial Paperwork. Once you have made an appointment, send me your email address and I will email you a link to the initial paperwork. It's all online, no scanning! Very easy!
Please contact me today! Let's get started!
Phone or Text: 480-980-6308
Email info@vallerycoats.com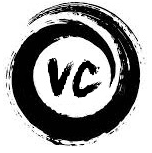 Home  Individual  Couples  Video Therapy  FAQs  About/Contact   New Patients  Fees   Pay Here