Welcome!
Here are the simple steps for making an appointment with me.
Make sure I offer the services you're looking for. Go to my FAQ tab (Frequently Asked Questions) for 

types of therapy, location, fees, etc. 

Email me! Email me at info@vallerycoats.com and let me know a couple of upcoming days and times you are available and if you want to meet in person or by video.  I will email you and work out an appointment.
Complete the Initial Paperwork. Once you have an appointment, I will email you a link to the initial paperwork. It's all online, no scanning! Very easy!
Office Location
8700 E. Vista Bonita
Suite 116
Scottsdale, AZ 85255
Link for Video Therapy
(once you've made an appointment)
Contact
Phone: 480.980.6308
Hours
Generally Open Monday-Friday 10-6
Other hours by appointment
Please call today 480-980-6308
Email drvallerycoats@gmail.com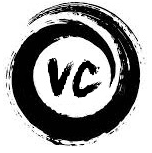 Home  Individual  Couples  Video Therapy  FAQs  Events    About/Contact   New Patients  Fees   Pay Here